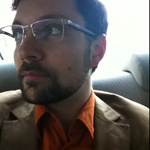 Ryan Murdock
Producer/Director
Ryan is an independent filmmaker and the creative director of his company, Saving Daylight Productions, which creates documentary media for clients and develops original editorial projects. His recent work has been featured on the BBC, The New York Times, MSNBC, The Huffington Post, and Gawker, among others. BRONX OBAMA is Ryan's first feature length documentary. He adapted his story for an episode of This American Life and as a short for the New York Times.
Ryan has been working in documentary media for over 10 years. Before starting Saving Daylight, he worked at the PBS science series NOVA, where he produced Musical Minds, a documentary about the effects of music on the brain featuring Dr. Oliver Sacks that the New York Times called "revealing." He also recorded over 300 audio interviews for StoryCorps, the NPR oral history project, and launched their podcast in 2007. His work has screened at the IFC Center, DOCNYC, the Imagine Science Film Festival and numerous live performances. Murdock's thesis film, a claymation short called Power Surge, won Best Animation at the 2004 Flicker Film Festival. He holds a B.S. in Radio/TV/Film from Northwestern University and is a graduate of the New York Foundation for the Arts Artist Entrepreneurship Program. He is also a member of the Brooklyn Filmmakers Collective. The New York Times said Murdock "defies categorization," which he considers a compliment.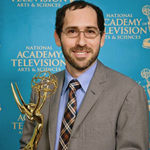 Jeremy Siefer
Supervising Editor
Jeremy Siefer is an Emmy-Award winning documentary editor and writer. He is the editor of The Redemption of General Butt Naked (Sundance, 2011), the consulting editor of Life 2.0 (Sundance, 2010), and a writer, producer and editor of many hours of network and cable television. His work has been recognized by the Cine Awards, the Independent Spirit Awards, the National Foundation for Jewish Culture and the Nicholl Fellowship. He is currently a Senior Producer for part2 pictures in Brooklyn.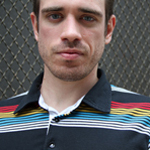 Craig Rinkerman
Editor
Craig Rinkerman is an editor and independent filmmaker in Brooklyn, NY. For the past five years, he's edited dozens of hours of television shows for Part2 Pictures. His work has appeared on National Geographic Channel, Discovery Channel, the Oprah Winfrey Network, and Animal Planet. He holds a B.S. in film and video production from Drexel University, along with a minor in philosophy. BRONX OBAMA is his first feature documentary.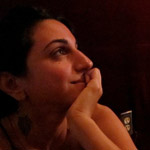 Mitra Bonshahi
Editor
Mitra Bonshahi is a multimedia artist who lives in Brooklyn, NY. She is currently finishing her master's degree in Media Studies with a focus in video editing at The New School. Bonshahi recorded hundreds of oral histories for StoryCorps, a non-profit radio project and oversaw their memory loss initiative. She currently produces a live storytelling event called "Two Truths and A Lie" in which everyday people tell both fiction and non-fiction stories. Bonshahi is also a founding member of Elektric Breakfast, an all female visual arts collaborative. BRONX OBAMA is her first feature.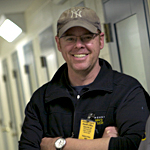 Greg Henry
Executive Producer
Greg has more than 20 years of experience in the television and documentary industry. He began his career in Washington, DC as an editor with renowned documentarian, Charles Guggenheim. They collaborated on more than seven films including the Academy Award nominated, "A Place in the Land."  In 1996, he moved to New York to join the weekly show, NOW with Bill Moyers, and produce long form PBS documentaries.  In 2007, Greg co-founded part2 pictures where he executive produced more than 120 hours of television programming, as well as the feature documentary "The Redemption of General Butt Naked," which won Best Cinematography at Sundance.  Greg continues his work as one of the founders and executive producers at Lucky 8 TV and its new feature documentary branch, Lucky 8 Films.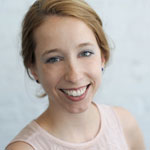 Jonna McLaughlin
Line Producer
Jonna has worked in New York's production scene for over a decade in a variety of formats; most recently, she spent two years Line Producing at Radical.Media on several shows for the nascent Oprah Winfrey Network (OWN) and prior to that, she spent three years as a production manager on New York's independent films. She inherited her passion for the production world from her parents, who introduced her to it at a young age. Jonna McLaughlin currently oversees production on part2's series, specials, pilots and feature films from start to finish.  As Head of Production, Jonna is integral to every aspect of managing part2's people and projects, budgets and logistics, and teams of line producers across the entire slate, as well as our overall operations and activities at part2 pictures.  Jonna shepherded part2's upcoming landmark series with Oprah Winfrey, Belief, through more than two years of intensive production.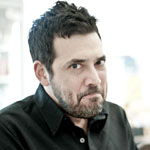 Justin Weinstein
Executive Producer
For over 15 years, Justin Weinstein has produced documentary projects for ABC News, Peter Jennings Reporting, Al Jazeera English, and PBS, including Hot Politics for Frontline and the ABC News prime time special, Last Days on Earth. His most recent feature documentary is An Honest Liar, about the magician and skeptic James "The Amazing" Randi. Produced and directed together with Tyler Measom (Sons of Perdition), the film will be premiering at festivals in the Spring of 2014. Previously, he wrote and edited Being Elmo: A Puppeteers Journey, which won the Special Jury Prize at the Sundance Film Festival in 2011, and for which Weinstein and fellow writer/editor Philip Shane were nominated for The Humanitas Prize which honors "film & television writers whose work explores the human condition in a nuanced, meaningful way." Prior to his documentary work, Weinstein was a mad scientist involved in genetic research. Yes, he resides in Brooklyn.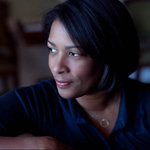 Dawn Porter
Consulting Producer
Dawn Porter is the Director/Producer of GIDEON'S ARMY, which premiered at the 2013 Sundance Film Festival and will air on HBO Documentary Films. She is an alumni of the Tribeca All Access program, where she won the 2011 juried Creative Promise Award for GIDEON'S ARMY. Realscreen named Dawn one of their 2012 Doc Hot Shots 15 emerging directors to watch. She is the founder of Trilogy Films.